How Does It Work?
You simply use the EmptyPore 1-2 times per week, after washing your face with warm water to help relax your pores.
Results are instant.

What are your likely results?
Huge reduction of visibility of sebaceous filaments
Smaller pores due to decreased irritation.
Smoother skin with less bumps
Less inflamed/red skin
Your skin will look clearer
Skin's natural moisture barrier will be improved due to removal of pore blockages
Before & After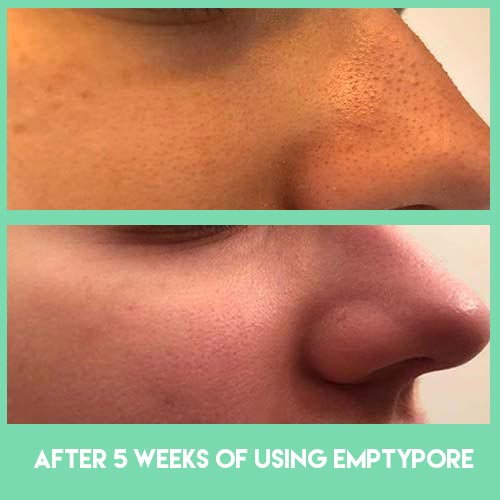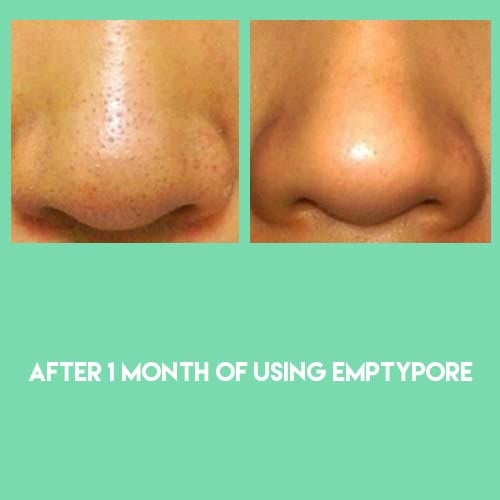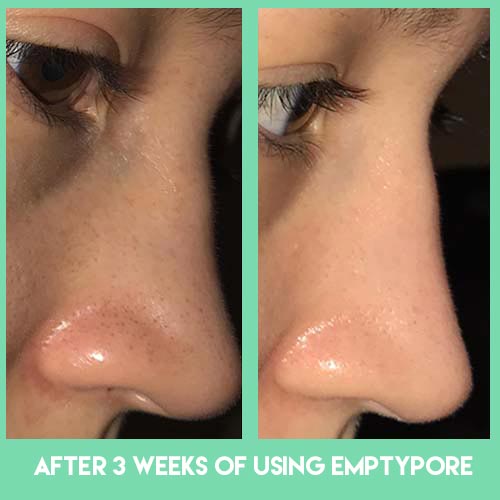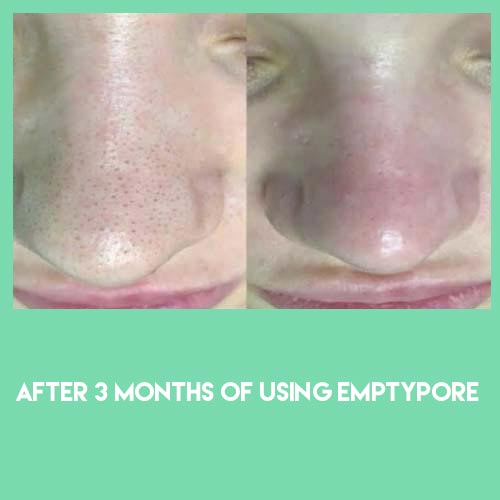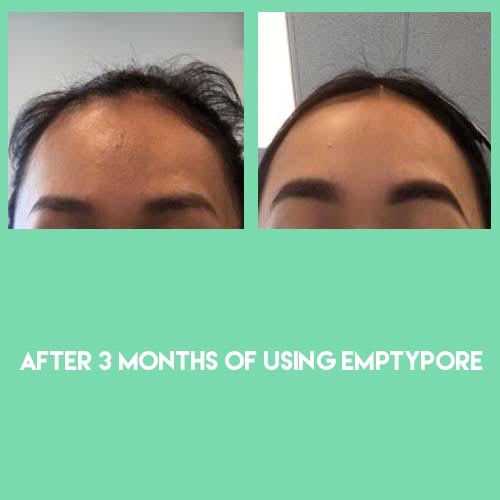 If you are subscribed to this kit, and would like to share photos of your results with the world – get in touch with us here.
Why It's Different
Research-based
Our team puts thousands of hours into studying the latest scientific advances int he field of skincare and incorporate these findings into our kits.
Over 15000 Sold
The EmptyPore is used and trusted by 15000 of our previous customers.
Thanks to their feedback, we have upgraded the machine to v3.0 – with improvements in handling delicate skin.
No compromises on product
Unlike most of our competitors, we don't sell through a middleman.
We ship direct to you from our factory, which allows us to spend a bit more on our design and manufacturing.
What's included?
1 x EmptyPore V3.0
5 x Interchangeable heads
1 x Aspirator
1 Elliptical hole
1 x Central round hole
1 x Large round hole
1 x Microcrystalline Hole

1 x USB charging cable
1 x User instruction manual