If you've been using our Rectal Surgery Cushion for a while and you'd like to share your experience with the world, please get in touch with us here.
Photos From Customers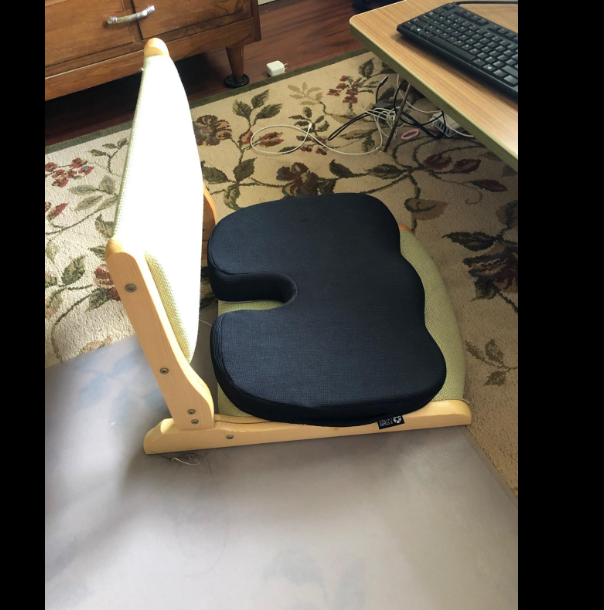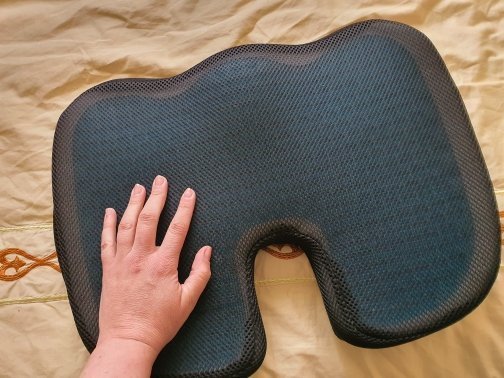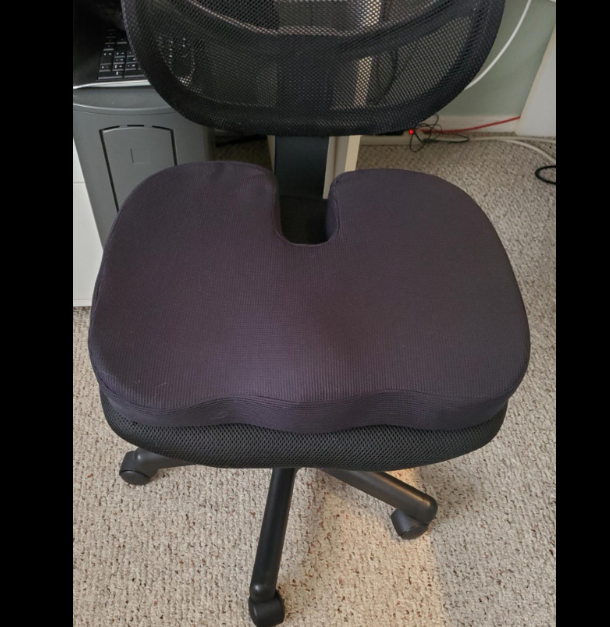 How Does It Work?
The U-shape allows you to sit without putting direct pressure on your rectal area. This allows a natural recovery to happen.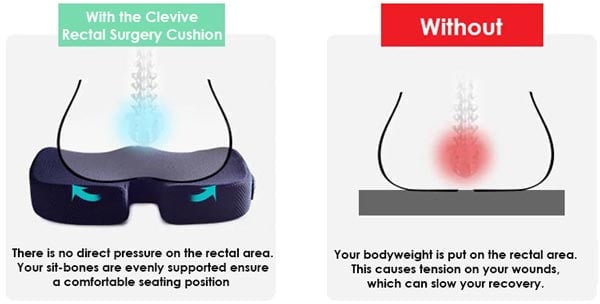 Unlike other orthopedic cushions, it doesn't spread your legs apart too much (this creates a sideways tension on your wounds and can slow the healing process).
Additionally, the cushion distributes your weight evenly onto your sit-bones and legs – which can help you to have better posture.
Why It's Different
Quality Materials
Most cushions like this are made with a cheap cloth material which rips easily and makes you sweaty. For this cushion, we use a quality mesh which is long-lasting and stays cooler while you are sitting on it.
In addition, we use a premium density memory-foam, to prevent the cushion from losing its shape.
Specifically designed for people who have had rectal surgery.
We've seen cushions on Amazon marketed as 'Rectal Surgery cushions' – but these are actually generic orthopedic cushions designed for people with back pain or hip pain.
These cushions can put direct pressure on your rectal area. Not a good thing.
Our cushion is designed to prevent any unwanted pressure or tension – to help your body heal naturally.