If you've been using our PiloCare cushion for a while and you'd like to share your experience with the world, please contact us here.
Photos From Customers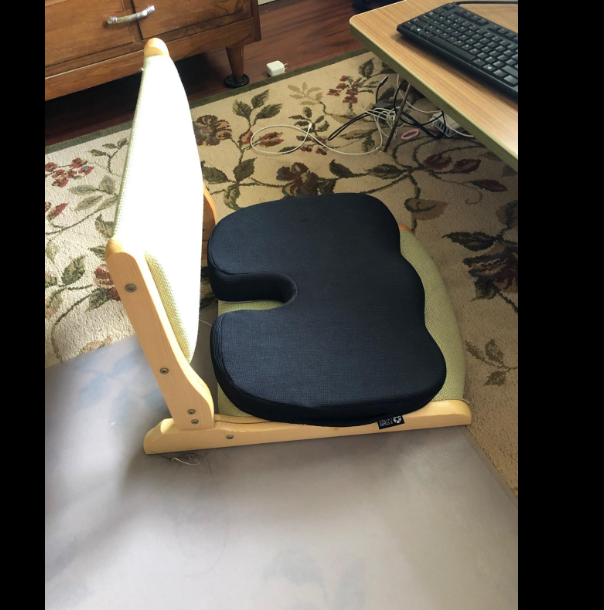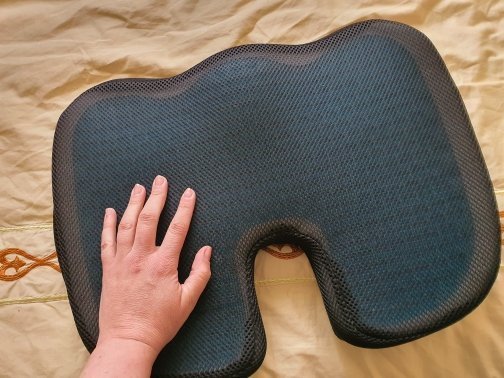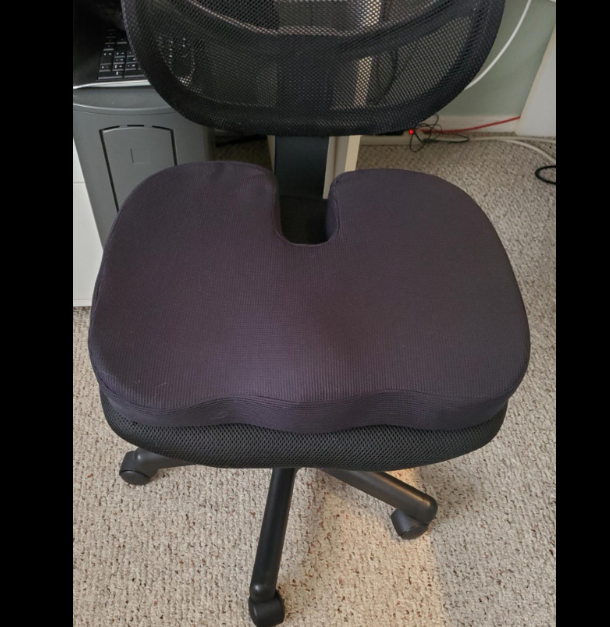 The U-shape allows you to sit without putting pressure on your coccyx.
This prevents the main cause of pilonidal sinus irritation.
The cushion distributes your weight onto your sit-bones and legs – which helps you to have better posture.
Why It's Different
Quality Materials
Most cushions like this are made with a cheap cloth material which rips easily and makes you sweaty. For the Pilocare cushion, we use a quality mesh which is long-lasting and stays cooler while you are sitting on it.
Specifically designed for Pilonidal Sinus
Most other cushions available are generic cushions designed for people with back pain or hip pain.
These cushions are not appropriate for people with pilonidal sinus.
So instead, we created this cushion which diverts pressure away from the coccyx and distributes it towards your legs instead.