How Does It Work?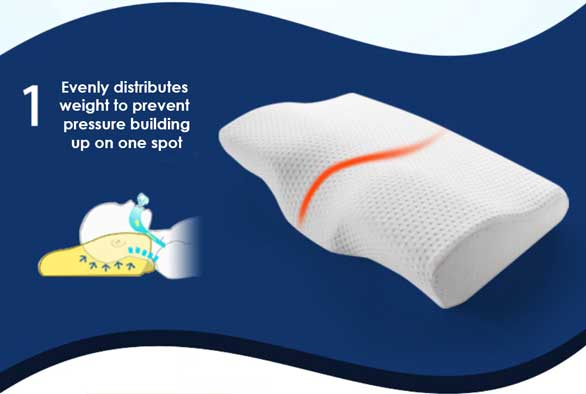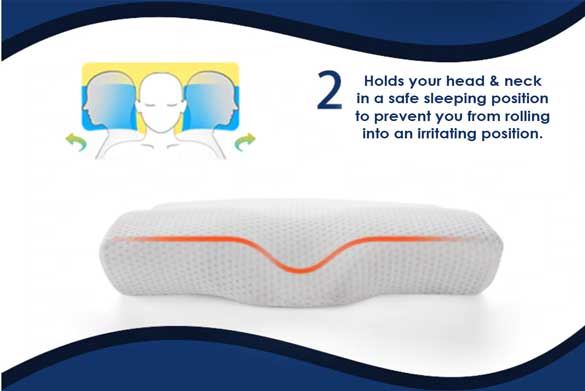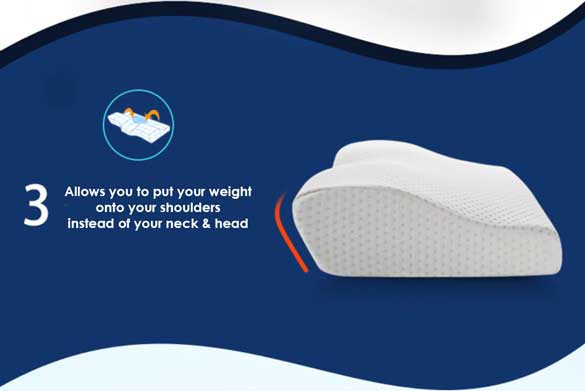 If you've been using our Chronic Migraine Pillow for a while and you'd like to share your experience with others, please contact us here.
Why It's Different

Quality Materials
Most neck pillows on Amazon use a cheap thermofoam, this feels OK at first, but after a few weeks it becomes floppy.
For the Chronic Migraine cushion, we use a high density memory foam (similar to what is used in premium mattresses).
This material costs a bit more – but it gives you a cushion that will last much longer.
Specifically designed for Chronic Migraines
We spent months researching how to make a pillow specifically to help with Chronic Migraines. Unfortunately, most sufferers are currently using traction pillows, which can make their symptoms much worse.

After testing 15 different designs and modifying them based on customer feedback – we believe we have created the best sleeping solution for people who suffer from chronic migraines.
Photos From Customers