WHAT ARE YOUR LIKELY RESULTS?
After using the OpenBreathe for several weeks most users have experienced:

✔ Less sinus discomfort

✔ Clearer/less restricted breathing through your nose

✔ Less of the sinus pressure that can cause headaches

✔ Improve overall quality of life – because you can breathe normally through both nostrils
You simply insert the OpenBreathe into your nostrils 1-2 times per day,  for 5-10 minutes.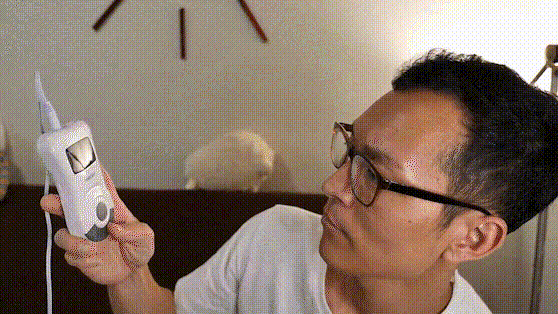 The device applies Low-Level Laser Therapy to your sinus area which can effectively reduce inflammation.
Reducing inflammation is the key to improving your nasal breathing.
For additional results you can use the pulse clip. This helps to massage the nose cavity and stimulate blood flow which can ease nasal problems.
REVIEWS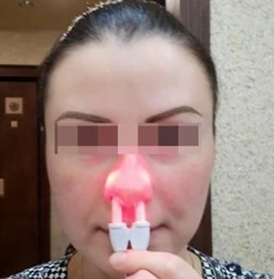 I've been using a steroid spray (Pirinase) twice a day for the past few years. The spray was good but it gives me asthmatic symptoms.
So I have been trying this openbreathe machine for the last 6 months and it has helped a lot. I use it 10 minutes before bed and while I'm having my lunch and it keeps my sinuses unblocked for most of the day.
I still use a spray once or twice every week when I'm really bad – but this little device has really improved my life.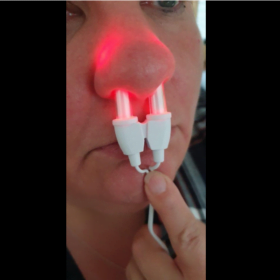 Great machine.
I've had 2 sinus surgeries which only slightly improved my rhinitis.
I've had too many side effects from sprays so I was intrigued by this machine.
It works! 8/10 times the Openbreather gets my sinuses breathing perfectly on its own.
Combining it with a saline nasal rinse works 100% of the time for unblocking my sinuses.
WHAT'S INCLUDED?
– OpenBreathe v3.0 Device
– 2 Nostril Probes
– External Nasal Clip
*Requires 2 x AA to operate (not included)
 Numerous scientific studies have documented the remarkable benefits of Low-Level Laser Therapy for blocked nasal sinuses.
Now feel the difference they can make for you with the OpenBreathe Device!
You'll feel the relief in as little as 10 minutes because it can help to:
✔ Ease sinus congestion to relieve a stuffy or blocked nose
✔ Promote clear airways and normal breathing
✔ Relieve the sinus pressure that can cause headaches  
✔ Improve overall quality of life – because you can breathe normally through both nostrils
Order the OpenBreathe now if you are serious about relieving your sinus problem