The perfect seating solution for people who suffer with pain & discomfort caused by Hemmorhoids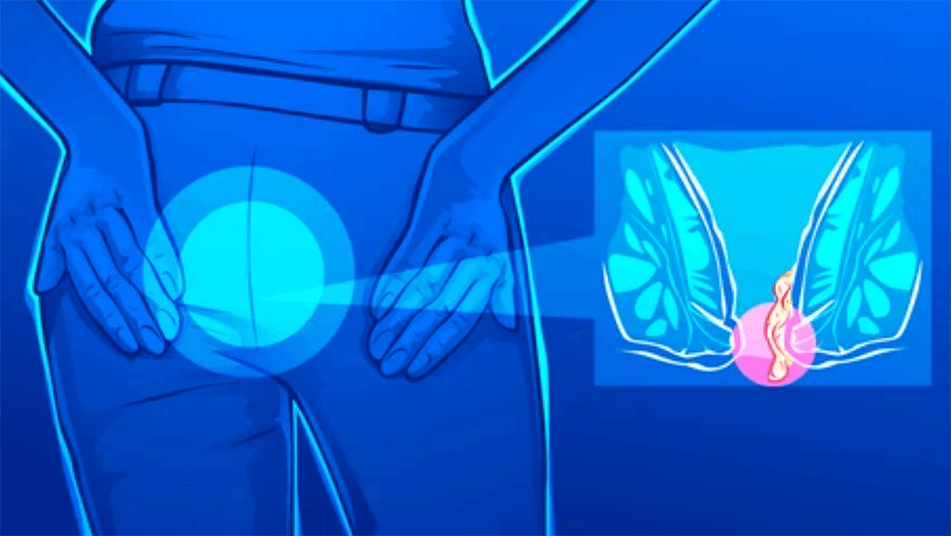 Most people with hemorrhoids  buy standard orthopedic cushions which can create irritation on your rectal area – making your symptoms even worse.

So we decided to create the Clevive Hemorrhoid Cushion.
Designed specifically to remove the pressure and irritation caused by sitting (a common cause of  hemorrhoid flare-ups).
If you start using this cushion regularly, it can address the root cause of many problems and prevent it from becoming a serious problem.
If it's already a serious problem or you are recovering from hemorrhoidectomy surgery – then it can a) relieve some of the irritation and b) give your body a chance to heal naturally.
The cushion also enables you to sit with perfect posture and it's comfortable enough to sit on all day (unlike with donut-shaped pillows)

If you are suffering with hemorrhoids, then this cushion has been designed specifically to help you.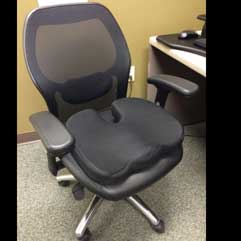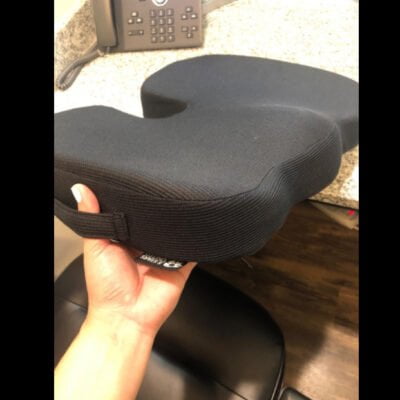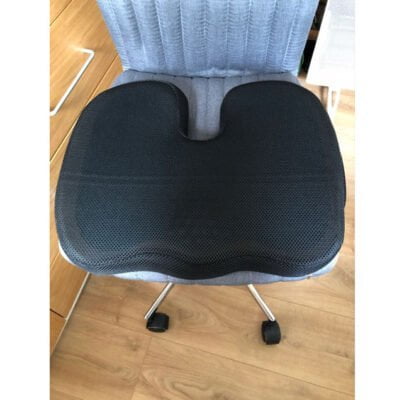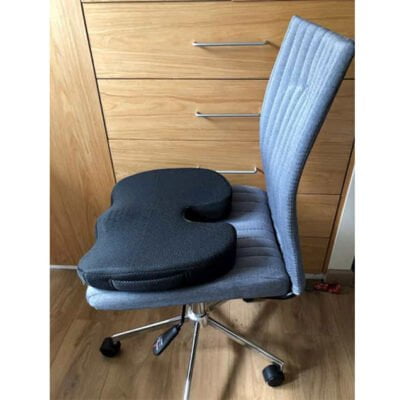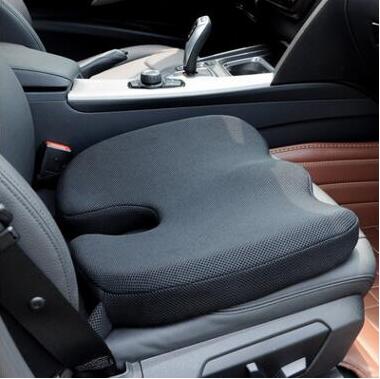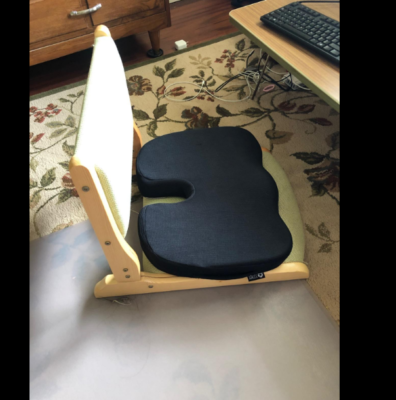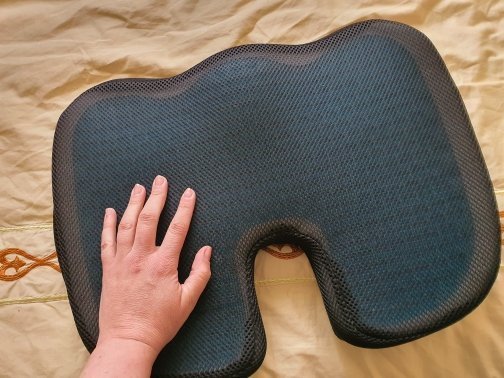 The U-shape allows you to sit without putting pressure on your rectal area.
This prevents one of the main causes of hemorrhoid irritation.

The cushion distributes your weight onto your sit-bones and legs – which helps you to have better posture and sit comfortably all day – at the office, in your car or at home.
"Been using it for the 6 months after my hemorrhoidectomy and it has been a big help. I sit 8 hours per day at an office chair - so it has been well-tested. When I use it , I feel less pain and irritation. Plus my recovery has gone super smoothly."
"Since getting diagnosed with hemorrhoids, I've tried pretty much every cushion on the market to find something that avoids irritation and is comfortbale to sit on.. This pillow is the only one I've found that meets these requirements. "
"After 2 months of use, I can say that I'm very satisfied with the product. The design is perfectly suited for someone with hemorrhoids. I'm ordering a second one."
"I was using a donut pillow previously which was helpful but uncomfortable to sit on for more than an hour. This cushion is designed much better. I can sit through my whole work-day without my hemorrhoids feeling irritated."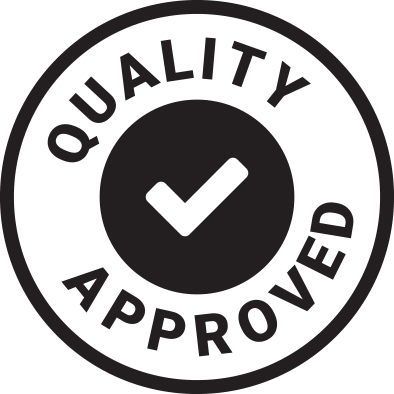 premium quality materials
Most orthopedic cushions are made with a cheap cloth material which rips easily and makes you sweaty. For the Hemorrhoid cushion, we use a quality mesh which is long-lasting and stays cooler while you are sitting on it.

Designed specifically for hemorrhoids
Most orhtopedic cushions are designed back pain or hip pain. These cushions are not appropriate for people with hemorrhoids. So instead, we created this cushion which diverts pressure away from the rectal area and distributes it towards your legs instead.

Owned and tested by people with hemorrhoids
As of 2021, over 700 people have ordered and use the pillow. Based on our customer survey, 97% of customers rate the Hemorrhoid Cushion as a 5-star purchase.
Premium quality materials
Most cushions on Amazon use a cheap thermofoam, this feels OK at first, but after a few weeks it becomes floppy. For the Kyphosis pillow, we use a premium quality memory foam. This material costs a bit more – but it gives you a cushion that will last much longer.
Specifically designed for Hemorrhoids
We spent months researching how to make a cushion to help with hemorrhoids. Unfortunately, most sufferers are using generic orthopedic cushion, which can cause irritation. After testing 7 designs & modifying based on user feedback – we have created the ideal seating solution for people with hemorrhoids.
Tested by hundreds of people with Hemorrhoids
As of 2021, over 700 people have ordered and use the pillow. Based on our customer survey, 97% of customers rate the Hemorrhoid Cushion as a 5-star purchase.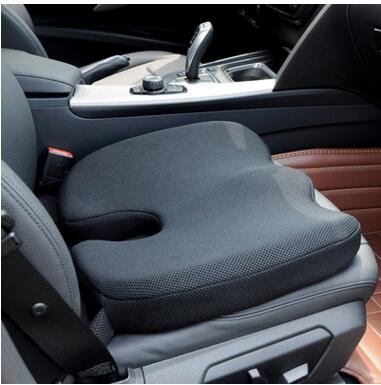 If you are looking for a pillow which actually meets the needs of someone with Hemorrhoids, then this is the one for you.
– Imagine feeling less disocmfort when you sit at your desk, in the car or on the sofa.
– Allowing your body to heal naturally, without unwanted physical irriation.
– Enjoying improved productivity, because you can now focus while sitting instead of thinking about your hemorrhoids.
You can quickly improve your level of comfort with just one simple change:
Switch to a using a cushion which is designed for people with Hemorrhoids.